We can't wait to meet, reconnect and advance healthcare with AI in person at RSNA 2021
Let us demonstrate how our AI solutions can improve radiology workflows in different fields all over the world.
Do you want to streamline your atrophy quantification and WMH detection? Then get to know Quantib® ND and what the solution can do for neuroradiologists.
Or, on the other hand, are you interested in acquiring a solution that can support your prostate MRI reading experience? Then get a feel of the newest upgrade of Quantib® Prostate, a solution that can improve prostate MRI reading, assessment and reporting!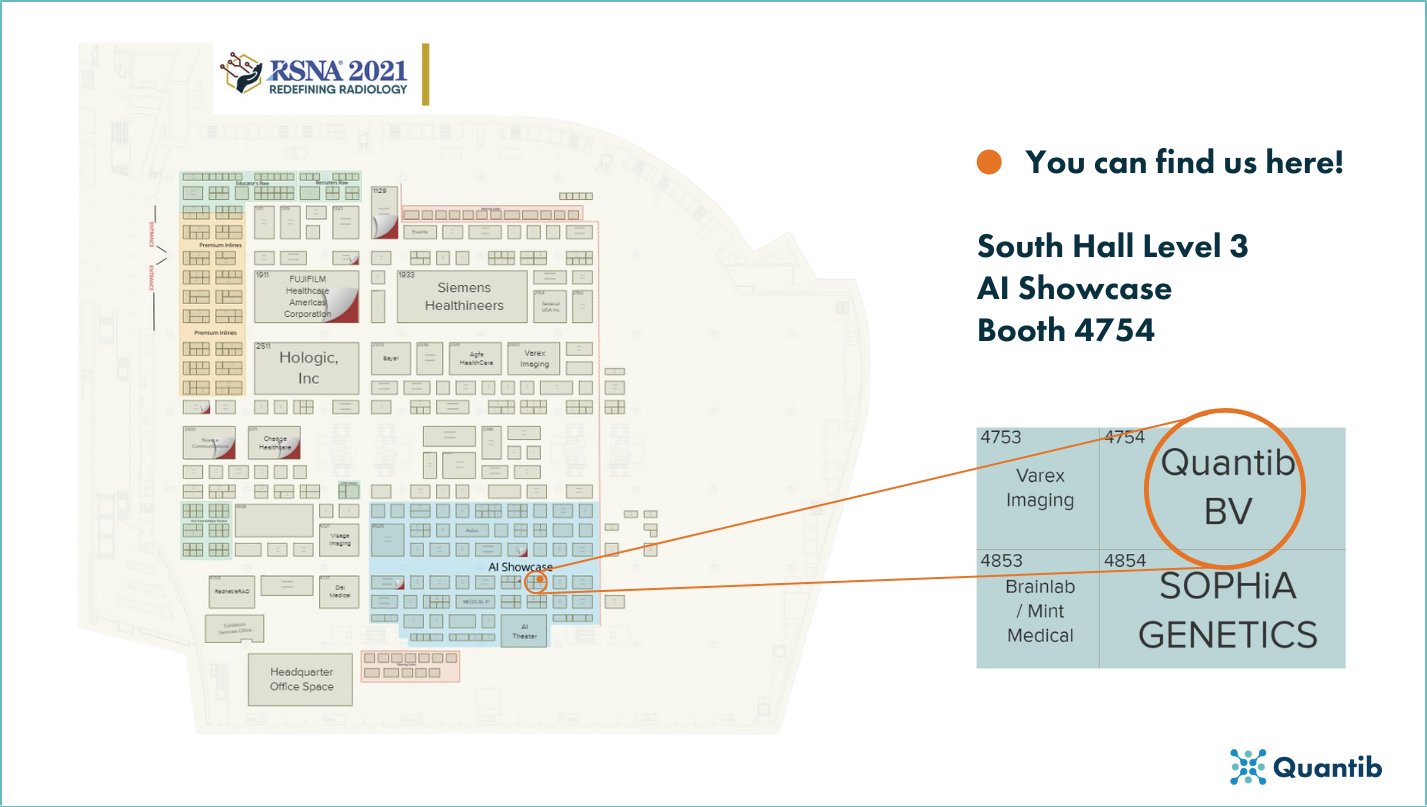 Are you excited about getting to know Quantib and our solutions? Then book a meeting with our team for a personal demo during RSNA 2021.